A friend of ours is having an art show this coming friday at his school, which means you should all go, because we're gonna be there and it's going to rock your socks off:
not to mention it's free and there's gonna be free food and booze and awesome DJs and bands playing. doy!
<3 mc
p.s. DON'T FORGET THIS WEDS: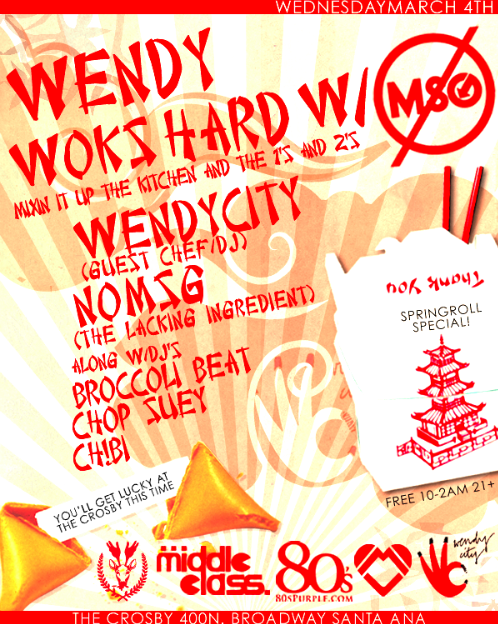 WENDY WOKS HARD!